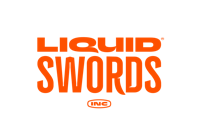 Who are Programmers at Liquid Swords
Programmers at Liquid Swords thrive on complex technical challenges in video games. They join a community of multi-functional thinkers that consider several angles of a solution and represent the bastion of effective code and modern game tech.
How Backend Programmers contribute at Liquid Swords
Backend Programmers at Liquid Swords provide the support, framework, and functionality to online and live features of our project.
Markers of success include resilient and performant solutions that are aligned with the design and development of our first project.
Is this you?
✓ Have experience from at least one shipped title on Consoles from start to finish.
✓ A programmer with experience in C++ game development on a AAA title tailored towards Backend Development
✓ Have an understanding of technical challenges in game development and how Backend Programming contributes to the projects' online and live goals.
✓ You enjoy the technical challenges of game development - owning and providing frameworks and solutions for online features
✓ You have been with developing and operating a server side system "at scale" in Java, C# or Golang.
✓ Able to reason around working principles and limitations of different database systems
✓ You like TCP/IP, network programming and higher level protocols
____________________________________________________________________________
Founded in 2020, Liquid Swords was established to be purposefully raw and dismantle the silos of game development so that we empower our people to achieve amazing results.
We are cultivating a culture and offering an environment that truly nurtures creativity. Liquid Swords share a common understanding - original ideas inspire great games, and great games are built by remarkable teams.
Zero-nonsense Game Development
Do you crave an environment of inspired storytelling?

We are dedicated to original creativity and creating worlds rich in character and narrative. We empower our teams to set their own boundaries, both in game and studio.
Liquid Swords is built on a bedrock of AAA talent, forged in the flames of the games industry, and devoted to breaking the status quo. Unreal Engine 5 is our weapon of choice.

Life @ Liquid Swords
✓ Silos don't exist here - nor will they, as we grow to our goal of 100

✓ 80% are Senior and champion who we are and why we exist


✓ Sustainable working hours. Crunch? Nope. Overtime? Nope

✓ Inclusive employer - diverse in life experiences and united in mission

✓ Flat structure - peers equally respected in creative expression


✓ Bespoke cafeteria, gaming lounge, and professional workstations

✓ 30 days vacation per year and guaranteed WFH one day per week

✓ Employees are able to work and profit 100% from their own business

✓ High pension, insurances, and relocation support provided