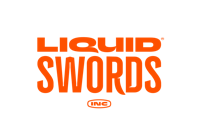 Who is a Technical Designer at Liquid Swords
As a Technical Designer at Liquid Swords, you are able to combine your creativity with your technical expertise. With an eye for detail, you are our advocate for production efficiency as well as quality. The role doesn't require any hands-on programming, but if you're familiar with code you will be able to lean on this knowledge to  distill complex systems into simple workflows, which empowers our teams to push the boundaries of player experience.

Your role in the bigger picture
In the role of Technical Designer, you serve as a bridge between the design and development teams, ensuring that all player experiences are both feasible and optimized for production efficiency. You're a problem-solver at heart, able to find innovative solutions to technical challenges and communicate them effectively across all teams and departments.
You will be the master of complex systems and toolkits, constantly seeking ways to improve and streamline our workflows. You will use your expertise to design and implement innovative solutions that enhance the player experience and drive the development process forward.
Your experience in the video game industry has equipped you with an eye for detail, and you're a stickler for product quality. You understand the intricacies of open-world creation and system development and use your knowledge to advocate best practices that result in seamless and engaging gameplay.

Is this You?
Never content with just hitting the mark, you are always looking for ways to improve our tools and processes, streamlining workflows, and finding new efficiencies.

You possess an in-depth understanding of game development pipelines and workflows, as well as a strong technical background in programming, scripting, and game engines

You are a fanatic for collaborative relationships. You understand that cultivating strong connections between design, engineering, art, QA, and production is critical to developing both efficient and intuitive tools, workflows, and process improvements.

You are a tech-savvy designer with a portfolio of AAA titles which illustrates your passion and a track record for facilitating teams and creating amazing player experiences. 

You flourish when you're part of a high-performing team in an open and creative environment, and possess an overwhelming desire to create a world-class experience
Portfolio
The request for samples or a portfolio is meant to help us understand your ability to interpret high-level themes and manifest them through rules or writing. To facilitate, links to game samples and collaborative works should indicate your contributions.

---
Founded in 2020, Liquid Swords was established to be purposefully raw and dismantle the silos of game development so that we empower our people to achieve amazing results.
We are cultivating a culture and offering an environment that truly nurtures creativity. Liquid Swords share a common understanding - original ideas inspire great games, and great games are built by remarkable teams.