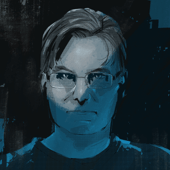 Fredrik Lönn
Technical Director – Tech
"After 25 years as a game developer, I still learn new things daily, making coming to work exciting.
At Liquid Swords, I am amazed at what you can achieve with an experienced team and a clear focus in a friendly environment."
Before Liquid Swords Fredrik worked at Avalanche Studios and Rock Solid Studios

He has 20+ years of experience in the industry - on games including Mad Max, Just Cause, Rage2 and Contraband.