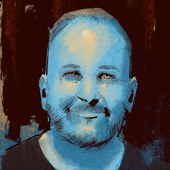 Christofer Sundberg
CCO, Founder – Operations
"At Liquid Swords, we have stripped the studio of all the buzzwords and distractions that draw our focus from delivering a highly qualitative experience."
Before Liquid Swords Christofer was Co-Founder at Avalanche Studios which he sold to Nordisk Film in 2017.
He has 25+ years experience in the video games industry working with studios like SEGA, EA, Paradox Interactive.