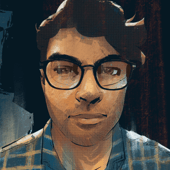 Ricky Siddek
Designer – Design
"Working alongside this incredible group of creatives is incredibly rewarding. 
We have the space to work and grow together, using our collective experience to attain fun and quality."
Before Liquid Swords Ricky worked at Exient and Rockstar North
He has 8+ years of experience in the industry - on games including GTA V and Red Dead Redemption.