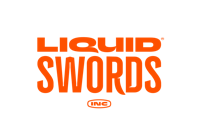 Who are UI Programmers at Liquid Swords
UI Programmers at Liquid Swords develop exceptional User Interface that creates immersive, responsive, and elegantly functional HUD, Menu, and interfaces.

We collaborate daily and the UI Programmer's responsibility is to fold in with Narrative, Design, UX and Audio to develop the code and systems that support player interaction in our character-driven open world.

How UI Programmers fit into the bigger picture
To us, the City is the main character and a UI Programmer that can not only get hands-on with Unreal Engine 5, but help design how we visualize such a world through User Interface is ideal.
Is this you?
✓ Have experience from at least one shipped title on Consoles from start to finish.

✓ A programmer with experience in C++ game development on a AAA title tailored towards User Interface Programming.

✓ Have an understanding of technical challenges in game development and how UI and UX contributes to the game, project, and team.

✓ You enjoy the technical challenges of game development - not limited to hardware, pipeline improvements, controllers, memory allocation, and more

✓ Ability to write readable, stable, and performant C++ code.
---
Founded in 2020, Liquid Swords was established to be purposefully raw and dismantle the silos of game development so that we empower our people to achieve amazing results.
We are cultivating a culture and offering an environment that truly nurtures creativity. Liquid Swords share a common understanding - original ideas inspire great games, and great games are built by remarkable teams.