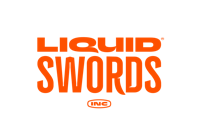 Who are Senior Narrative Writers at Liquid Swords

Senior Narrative Writers at Liquid Swords are true masters of dialogue, character creation and worldbuilding. They're passionate storytellers who care deeply about the player experience and are highly motivated by the prospect of creating and developing a brand new world class IP in a dark contemporary setting.
They're dedicated and seasoned professionals with excellent communication skills, strong team players who buy into our vision of zero-nonsense game development. They understand what it takes to build great things as part of a team, where everyone works towards the same goal.
Your role in the bigger picture
To make the most of this position, this is a full time equivalent role based in Stockholm.
You will create characters, write dialogue, engage in deep worldbuilding, develop environment storytelling - everything that's required to create a long-lasting world class narrative experience.
You will work in collaboration with other writers including the Lead Narrative Writer as well as Game Designers, Artists, VO Designers and others to create new worlds and make them come alive with detail in ways that captivate and dazzle players for many years to come.
Additionally, you will help guide and direct any external writers, to ensure consistency of the experience in terms of tone, voice and narrative themes.

Is this You?
Strong skills in dialogue, worldbuilding, story arcs and character development

Excellent communication skills

Understanding of what makes a team function smoothly and eagerness to be a positive force in this regard

Ability to communicate actively and clearly around narrative vision, style and tone, including to external partners such as contract writers, actors etc

Ability and eagerness to collaborate cross-discipline to achieve best results and synergies

Minimum 5 years professional experience of writing fiction in any medium

Strong knowledge of videogames and a very strong interest in video games as a storytelling medium

Ability to adapt to new workflows and tools as well as support and mentor others in this regard
Portfolio
The request for samples or a portfolio is meant to help us understand your ability to interpret high-level themes and manifest them through rules or writing. To facilitate, links to game samples and collaborative works should indicate your contributions.

---
Founded in 2020, Liquid Swords was established to be purposefully raw and dismantle the silos of game development so that we empower our people to achieve amazing results.
We are cultivating a culture and offering an environment that truly nurtures creativity. Liquid Swords share a common understanding - original ideas inspire great games, and great games are built by remarkable teams.
Zero-nonsense Game Development
Do you crave an environment of inspired storytelling?

We are dedicated to original creativity and creating worlds rich in character and narrative. We empower our teams to set their own boundaries, both in game and studio.
Liquid Swords is built on a bedrock of AAA talent, forged in the flames of the games industry, and devoted to breaking the status quo. Unreal Engine 5 is our weapon of choice.

Life @ Liquid Swords
✓ Silos don't exist here - nor will they, as we grow to our goal of 100

✓ 80% are Senior and champion who we are and why we exist


✓ Sustainable working hours. Crunch? Nope. Overtime? Nope

✓ Inclusive employer - diverse in life experiences and united in mission

✓ Flat structure - peers equally respected in creative expression


✓ Bespoke cafeteria, gaming lounge, and professional workstations

✓ 30 days vacation per year and guaranteed WFH one day per week

✓ Employees are able to work and profit 100% from their own business

✓ High pension, insurances, and relocation support provided