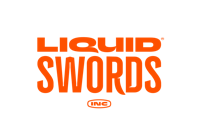 Who are QA at Liquid Swords?
QA at Liquid Swords are the vanguard of quality.
Our QA team are trusted experts that accelerate the entire game development process and team. They are guided by the vision of the studio, what constitutes world-class QA, and knowing the game inside and out.
How Design Analyst fits into the bigger picture
Design Analysts enable the team through routine testing and systems that make up the fundamentals of the game. They understand that quality is a responsibility of everyone on the team, yet their critical assessment and analysis provides a reliable source of information on bugs, issues, and problems - often before they arise.
Design Analysts are proactive and communicative and can truly excel and fuel the game dev team holistically. They approach problems in a manner that helps to build solutions for the long term and are confident in building systems and procedures which set them, and the projects, up for future success.
Is this you?
✓ Highly collaborative and communicative - you are a problem solver that links departments
✓ Cross-disciplinary thinker and worker with departments like Design, Programming, Art, Animation, Production
✓ Work closely with and report into QA Director to deliver upon QA roadmap and strategy
✓ Supportive of the high-level goals of Liquid Swords QA and our brand new IP, and operational in the execution of QA to achieve those goals
✓ Has a solid understanding of Game fundamentals and the challenges that can arise at various stages of the games lifecycle
✓ Experience of working with AAA Game engines, ideally Unreal Engine, with experience of Visual Scripting languages such as Unreal Blueprints or some coding experience with C# / C++
✓ Knowledge of commonly used gameplay systems and techniques along with the common points of failure in these and best practices for testing them
✓ Adaptable and quick thinking, able to learn new technologies and tools quickly and use them to great efficiency


---
Founded in 2020, Liquid Swords was established to be purposefully raw and dismantle the silos of game development so that we empower our people to achieve amazing results.
We are cultivating a culture and offering an environment that truly nurtures creativity. Liquid Swords share a common understanding - original ideas inspire great games, and great games are built by remarkable teams.
Zero-nonsense Game Development
Do you crave an environment of inspired storytelling?

We are dedicated to original creativity and creating worlds rich in character and narrative. We empower our teams to set their own boundaries, both in game and studio.
Liquid Swords is built on a bedrock of AAA talent, forged in the flames of the games industry, and devoted to breaking the status quo. Unreal Engine 5 is our weapon of choice.

Life @ Liquid Swords
✓ Silos don't exist here - nor will they, as we grow to our goal of 100

✓ 80% are Senior and champion who we are and why we exist


✓ Sustainable working hours. Crunch? Nope. Overtime? Nope

✓ Inclusive employer - diverse in life experiences and united in mission

✓ Flat structure - peers equally respected in creative expression


✓ Bespoke cafeteria, gaming lounge, and professional workstations

✓ 30 days vacation per year and guaranteed WFH one day per week

✓ Employees are able to work and profit 100% from their own business

✓ High pension, insurances, and relocation support provided
Already working at Liquid Swords?
Let's recruit together and find your next colleague.