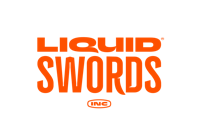 Who is a Gameplay Designer at Liquid Swords
As a gamer you live and breathe how it feels to play games. And as a Gameplay Designer this passion for crafted experiences and engaging encounters is expressed. Whether it's through high-speed chases, heart-pumping combat encounters, or meaningful choices, you will build open-world encounters that are as thrilling as they are impactful.

Your role in the bigger picture
In the role of Gameplay Designer, you will be the driving force behind the player's journey, bringing with you a deep understanding of game design principles and a proven track record of delivering polished, high-quality gameplay experiences.
You have a strong sense of pacing and a deep understanding of player motivations, masterfully crafting gameplay mechanics that seamlessly intertwine each with the game's gripping story.
Your role will encompass varying responsibilities, from developing gameplay concepts and prototypes, to managing game rules and encounters. In this role, you will be responsible for defining and executing the vision for encounters, quests and missions, working closely with world builders, character designers, and level designers to ensure that every aspect of the game meets the highest standards.

Is this You?
You're in your element whilst juggling creative vision and narrative tone to deliver immersive gameplay encounters, heightened through player agency.

You push design ideas beyond mere theory-craft, and efficiently realize them through a comprehensive knowledge of design systems and tools - for us, this means Unreal Engine™.

Quality and detail come naturally to you. Feedback is core to your work, and you are equally good at giving, receiving, and acting upon it. You know how to motivate and are effective in explaining your ideas.

Multidisciplinary teams are your safe space. Collaboration, conviction, and humility are your tools to push beyond the ordinary.

It will be a combination of your professional experience and an innate understanding of mission & encounter design within an open-world context that will define success.
Portfolio
The request for samples or a portfolio is meant to help us understand your ability to interpret high-level themes and manifest them through rules or writing. To facilitate, links to game samples and collaborative works should indicate your contributions.

---
Founded in 2020, Liquid Swords was established to be purposefully raw and dismantle the silos of game development so that we empower our people to achieve amazing results.
We are cultivating a culture and offering an environment that truly nurtures creativity. Liquid Swords share a common understanding - original ideas inspire great games, and great games are built by remarkable teams.
Zero-nonsense Game Development
Do you crave an environment of inspired storytelling?

We are dedicated to original creativity and creating worlds rich in character and narrative. We empower our teams to set their own boundaries, both in game and studio.
Liquid Swords is built on a bedrock of AAA talent, forged in the flames of the games industry, and devoted to breaking the status quo. Unreal Engine 5 is our weapon of choice.

Life @ Liquid Swords
✓ Silos don't exist here - nor will they, as we grow to our goal of 100

✓ 80% are Senior and champion who we are and why we exist


✓ Sustainable working hours. Crunch? Nope. Overtime? Nope

✓ Inclusive employer - diverse in life experiences and united in mission

✓ Flat structure - peers equally respected in creative expression


✓ Bespoke cafeteria, gaming lounge, and professional workstations

✓ 30 days vacation per year and guaranteed WFH one day per week

✓ Employees are able to work and profit 100% from their own business

✓ High pension, insurances, and relocation support provided
Already working at Liquid Swords?
Let's recruit together and find your next colleague.