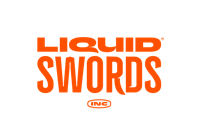 Who are Camera Designers at Liquid Swords
As a Camera Designer, you are the eyes of the player. You control the lens through which the player experiences our world, never losing focus of the "player-as-actor."

Your role in the bigger picture
As a Camera Designer, you effortlessly flow between in-game interactive cutscenes, dialogue, and combat sequences to deliver a character-driven narrative that captures the player's imagination.
This is a unique role within the narrative design team. Collaborating closely with the writing, mission design, and animation teams to elevate narrative delivery and assure the visual style through the lens of the camera. With a discerning eye for composition and visual storytelling, you're responsible for the realization of immersive narrative moments that captivate the player. 
Is this you?
Your decision-making respects the inherent link between story-telling and gameplay and you're a champion of the player experience, above all else

You respect every discipline and are here to help others along. You level up all teams with your ideas and feedback

You are a gameplay designer at the core with a passion for cinematic design and a deep appreciation of its impact on the gameplay experience. You understand the logistical and technical challenges of bringing interactive stories to life and you have the skills to make it all happen

You admire the flawless logic of a 3rd-person camera and are a master at seamlessly blending gameplay and narrative. You can explain the virtues of a great shot, and write a spec that translates your aesthetic into a set of tools and game logic

Your experience and success as a camera designer are undeniable. Your portfolio or sample list is a masterclass in narrative and visual storytelling within the AAA space. It demonstrates an excellent command of directing, storytelling, acting, and cinematography
Portfolio
The request for samples or a portfolio is meant to help us understand your ability to interpret high-level themes and manifest them through rules or writing. To facilitate, links to game samples and collaborative works should indicate your contributions.

---
Founded in 2020, Liquid Swords was established to be purposefully raw and dismantle the silos of game development so that we empower our people to achieve amazing results.
We are cultivating a culture and offering an environment that truly nurtures creativity. Liquid Swords share a common understanding - original ideas inspire great games, and great games are built by remarkable teams.

Zero-nonsense Game Development
Do you crave an environment of inspired storytelling?

We are dedicated to original creativity and creating worlds rich in character and narrative. We empower our teams to set their own boundaries, both in game and studio.
Liquid Swords is built on a bedrock of AAA talent, forged in the flames of the games industry, and devoted to breaking the status quo. Unreal Engine 5 is our weapon of choice.

Life @ Liquid Swords
✓ Silos don't exist here - nor will they, as we grow to our goal of 100

✓ 80% are Senior and champion who we are and why we exist


✓ Sustainable working hours. Crunch? Nope. Overtime? Nope

✓ Inclusive employer - diverse in life experiences and united in mission

✓ Flat structure - peers equally respected in creative expression


✓ Bespoke cafeteria, gaming lounge, and professional workstations

✓ 30 days vacation per year and guaranteed WFH one day per week

✓ Employees are able to work and profit 100% from their own business

✓ High pension, insurances, and relocation support provided
Already working at Liquid Swords?
Let's recruit together and find your next colleague.