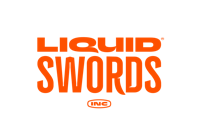 Who are Artists at Liquid Swords?
Artists at Liquid Swords are pioneers of visual storytelling.
A brand new IP with a clear vision and lots of creative liberty means Artists at all levels are primed to collaborate on a contemporary open world game, rich in immersive characters, environments, and compositions. 
How Environment Artists fit into the bigger picture
An Environment Artist at Liquid Swords builds assets for the world, structures, terrains, and props - and collaborates most closely with the Art Director and their fellow game developers.
Reinforcing the quality standards and support gameplay missions, encounters, and narrative is as important as the positive impact and engagement you bring to the dynamic studio of Liquid Swords

Is this you?
✓ Strong understanding of form, shape, structure, sense of scale, and composition
✓ Able to visualize and implement entire levels and detail with minimal concept art and direction
✓ Composes unique and visually stunning spaces with strong composition, and leveraging existing assets.

✓ Technical ability to manage levels and assets to fit memory, design, and performance requirements.

✓ Experience in open world city development and realistic environments

✓ Have experiences in game development of full cycles, and shipping of games

✓ Proficient with 3D modelling software, ability to build low poly and high poly art assets e.g. Maya, Blender,

✓ Expertise in creating props and assets, and strong environment storytelling in dressing and placement of modular sets

✓ Understand and follow artistic direction, with an appreciation of technical constraints, and artistic aspects 
---
Founded in 2020, Liquid Swords was established to be purposefully raw and dismantle the silos of game development so that we empower our people to achieve amazing results.

We are cultivating a culture and offering an environment that truly nurtures creativity. Liquid Swords share a common understanding - original ideas inspire great games, and great games are built by remarkable teams.
Zero-nonsense Game Development
Do you crave an environment of inspired storytelling?

We are dedicated to original creativity and creating worlds rich in character and narrative. We empower our teams to set their own boundaries, both in game and studio.
Liquid Swords is built on a bedrock of AAA talent, forged in the flames of the games industry, and devoted to breaking the status quo. Unreal Engine 5 is our weapon of choice.

Life @ Liquid Swords
✓ Silos don't exist here - nor will they, as we grow to our goal of 100

✓ 80% are Senior and champion who we are and why we exist


✓ Sustainable working hours. Crunch? Nope. Overtime? Nope

✓ Inclusive employer - diverse in life experiences and united in mission

✓ Flat structure - peers equally respected in creative expression


✓ Bespoke cafeteria, gaming lounge, and professional workstations

✓ 30 days vacation per year and guaranteed WFH one day per week

✓ Employees are able to work and profit 100% from their own business

✓ High pension, insurances, and relocation support provided
Already working at Liquid Swords?
Let's recruit together and find your next colleague.