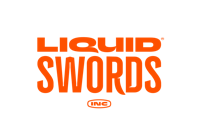 Who are Designers at Liquid Swords
The Design group at Liquid Swords is a creative dream team. Composed of level, gameplay, audio, narrative and technical designers, this design collective has a long list of AAA titles under its belt. Each member serves as architect and champion of the experience, working to harmonize the game experience with visual and narrative design, and orchestrating a player experience that is equal parts challenge and reward.
How Audio Designers fit into the bigger picture
To realize the vision, you will advocate audio. Through collaboration with a team of experienced artists, designers, and engineers, you will serve as co-author of the audio design. You will share the responsibility for selecting and developing technical solutions. And as an adept audio designer, you will craft content that shapes immersive, meaningful soundscapes.

Is this you?
✓ You are a seasoned Audio Designer and developer, with an ear for immersive story-telling and an affinity for building rich, layered, and contextual game audio
✓ As a proficient developer, you have multiple AAA titles in your quiver. Your game audio accomplishments demonstrate a strong comprehension of Wwise, or similar middleware, and show the scripting and programming expertise required to deliver audio perfection
✓ You have a tenacity for delivering unrivaled sound designs. You are known to develop innovative solutions which leverage a comprehensive knowledge of field recording tools, gear, microphones, and techniques
✓ You flourish when you're part of a high-performing team, in an honest and creative environment
✓ You strive to evolve within your craft and possess an overwhelming drive to create a world-class audio experience
---
Founded in 2020, Liquid Swords was established to be purposefully raw and dismantle the silos of game development so that we empower our people to achieve amazing results.
We are cultivating a culture and offering an environment that truly nurtures creativity. Liquid Swords share a common understanding - original ideas inspire great games, and great games are built by remarkable teams.

Zero-nonsense Game Development
Do you crave an environment of inspired storytelling?

We are dedicated to original creativity and creating worlds rich in character and narrative. We empower our teams to set their own boundaries, both in game and studio.
Liquid Swords is built on a bedrock of AAA talent, forged in the flames of the games industry, and devoted to breaking the status quo. Unreal Engine 5 is our weapon of choice.

Life @ Liquid Swords
✓ Silos don't exist here - nor will they, as we grow to our goal of 100

✓ 80% are Senior and champion who we are and why we exist


✓ Sustainable working hours. Crunch? Nope. Overtime? Nope

✓ Inclusive employer - diverse in life experiences and united in mission

✓ Flat structure - peers equally respected in creative expression


✓ Bespoke cafeteria, gaming lounge, and professional workstations

✓ 30 days vacation per year and guaranteed WFH one day per week

✓ Employees are able to work and profit 100% from their own business

✓ High pension, insurances, and relocation support provided
Already working at Liquid Swords?
Let's recruit together and find your next colleague.