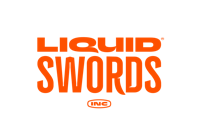 Who is the Audio Director at Liquid Swords
Conductor, maestro, audio-engineer extraordinaire.
The Audio Director at Liquid Swords brings to life the ambition of a brand new IP and project, through the auditory senses.
As the champion of Sound, the Audio Director lays out guidelines for audio design, establishes workflows and supports the team in realizing the audio vision.
How the Audio Director fits into the bigger picture
The Audio Director will have an affinity for building rich, layered, and contextual game audio coupled with the skills and experience to execute, ensuring the hard-boiled tonality and style of our game is heard unmistakably throughout the game.
To facilitate the process we are building a custom designed, state-of-the-art audio suite where creative and technical capability flourishes. An aptitude for resource and time management of both internal and external factors will help realize the vision and set pace for the rest of the team. The Audio Director is a person that always looks for opportunities to think outside the box, and for ways to improve.
Is this you?
✓ A portfolio of AAA titles distinguishes you as a seasoned Audio Director. Having survived multiple full-production lifecycles, your experiences have shaped your sensibilities.
✓ Creative decisions you make respect the relationship of audio design and player experience, and you strive to evolve your craft through sustainable and scalable solutions that improve health of team, and product.
✓ Your experience and success as an audio lead or Director is matched by practical Proven experience and a comprehensive understanding of every facet of game audio production and sound design, including technical expertise with Unreal, Wwise (or similar middleware solutions) across multiple full-development cycles. 
✓ As a leader you've learned to walk with and amongst the people. As a coach and mentor you build community, and foster artistic and technical development through empathy, empowerment, and a commitment to the personal growth of others.
---
Founded in 2020, Liquid Swords was established to be purposefully raw and dismantle the silos of game development so that we empower our people to achieve amazing results. 

We are cultivating a culture and offering an environment that truly nurtures creativity. Liquid Swords share a common understanding - original ideas inspire great games, and great games are built by remarkable teams.
Zero-nonsense Game Development
Do you crave an environment of inspired storytelling?

We are dedicated to original creativity and creating worlds rich in character and narrative. We empower our teams to set their own boundaries, both in game and studio.
Liquid Swords is built on a bedrock of AAA talent, forged in the flames of the games industry, and devoted to breaking the status quo. Unreal Engine 5 is our weapon of choice.

Life @ Liquid Swords
✓ Silos don't exist here - nor will they, as we grow to our goal of 100

✓ 80% are Senior and champion who we are and why we exist


✓ Sustainable working hours. Crunch? Nope. Overtime? Nope

✓ Inclusive employer - diverse in life experiences and united in mission

✓ Flat structure - peers equally respected in creative expression


✓ Bespoke cafeteria, gaming lounge, and professional workstations

✓ 30 days vacation per year and guaranteed WFH one day per week

✓ Employees are able to work and profit 100% from their own business

✓ High pension, insurances, and relocation support provided