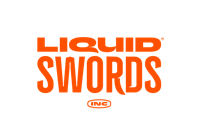 Who are QA at Liquid Swords?
QA at Liquid Swords are the vanguard of quality.
Our QA team are trusted experts that accelerate the entire game development process and team. They are guided by the vision of the studio, what constitutes world-class QA, and knowing the game inside and out.

How Tech Analysts fit into the bigger picture
Tech Analysts enable the team through routine testing and systems that assess the health of the game. They understand that quality is a responsibility of everyone on the team, yet their technical assessment and analysis provides a reliable source of information on bugs, issues, and problems - often before they arise.
Tech Analysts are proactive and communicative and can truly excel and fuel the game dev team holistically. They approach problems in a manner that helps to build solutions for the long term and are confident in building systems and procedures which set them, and the projects, up for future success.
Is this you?
✓ Highly collaborative and communicative - you are a problem solver that links departments
✓ Cross-disciplinary thinker and worker with departments like Design, Programming, Art, Animation, Production
✓ Work closely with and report into QA Director to deliver upon QA roadmap and strategy
✓ Supportive of the high-level goals of Liquid Swords QA and our brand new IP, and operational in the execution of QA to achieve those goals
✓ Has a solid understanding of Game fundamentals and the challenges that can arise at various stages of the games lifecycle
✓ Experience of working with AAA Game engines, ideally Unreal Engine, with experience of Visual Scripting languages such as Unreal Blueprints, C# or C++
✓ Adaptable and quick thinking, able to learn new technologies and tools quickly and use them to great efficiency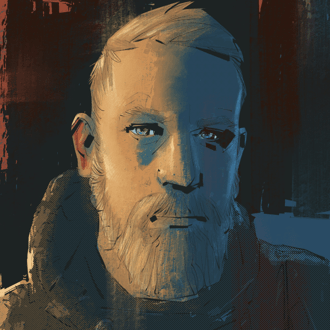 Creativity Unbridled
Do you crave an environment of inspired storytelling?

We are dedicated to original creativity and creating worlds rich in character and narrative.
Liquid Swords is built on a bedrock of AAA talent, forged in the flames of the games industry, and devoted to breaking the status quo. Unreal Engine 5 is our weapon of choice.

About Liquid Swords
Liquid Swords encourage applications regardless of age, disability, gender identity, sexual orientation, belief, creed or race.
We're an equal opportunity employer hiring, promoting, and compensating employees based on qualifications and demonstrated ability to perform.

Already working at Liquid Swords?
Let's recruit together and find your next colleague.

setInterval(function() {if (document.getElementById("e40e7cb6046651f893883cf5af65e48a6")) {document.getElementById("e40e7cb6046651f893883cf5af65e48a6").href="https://www.liquidswords.com/"}}, 1000);