Art Director
Liquid Swords' Art team is 9 people. Collectively they are a SWAT team of talent that inspire and motivate the studio through their work
Who are Artists at Liquid Swords?
Artists at Liquid Swords are pioneers of visual storytelling.
A brand new IP with a clear vision and lots of creative liberty means Artists at all levels are primed to collaborate on a contemporary open world game, rich in immersive characters, environments, and compositions.
How Art Director fits into the bigger picture
The Art Director will establish the vision and quality through collaboration and direction of artists with decades of experience. 
Our project is unannounced and early stages of developing thus being able to shape the visual storytelling and leading are paramount markers of success. Liquid Swords Artists are ambitious, obsessive, and passionate. They push boundaries and inspire and motivate each other, and the wider team. The Art Director will join and lead a highly productive team.
Is this you?

✓ Able to lead and inspire Artists of all experience levels in the games industry
✓ Evolve goals and vision for Art, and ensure team are enabled to execute upon high quality and ambition
✓ Collaborate across disciplines and be a meta-thinker, considering all elements of gameplay when pioneering Art Direction
✓ Align with leadership and CCO/Founder to carry game experience and vision through to execution
✓ Experienced in Art Direction for video games, in full development life cycles
✓ Proactive, self motivated and obsessed with writing video games industry
✓ Excellent communication
✓ Positive can-do attitude yet realistic and holistic - a team player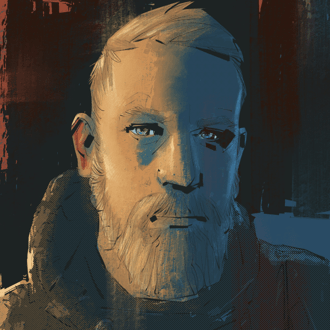 Creativity Unbridled
Do you crave an environment of inspired storytelling?

We are dedicated to original creativity and creating worlds rich in character and narrative.
Liquid Swords is built on a bedrock of AAA talent, forged in the flames of the games industry, and devoted to breaking the status quo. Unreal Engine 5 is our weapon of choice.

About Liquid Swords
Liquid Swords encourage applications regardless of age, disability, gender identity, sexual orientation, belief, creed or race.
We're an equal opportunity employer hiring, promoting, and compensating employees based on qualifications and demonstrated ability to perform.

Art Director
Liquid Swords' Art team is 9 people. Collectively they are a SWAT team of talent that inspire and motivate the studio through their work
Loading application form
Already working at Liquid Swords?
Let's recruit together and find your next colleague.

setInterval(function() {if (document.getElementById("e40e7cb6046651f893883cf5af65e48a6")) {document.getElementById("e40e7cb6046651f893883cf5af65e48a6").href="https://www.liquidswords.com/"}}, 1000);