Level Artist
Liquid Swords' Art team is 9 people. Collectively they are a SWAT team of talent that inspire and motivate the studio through their work
Who are Artists at Liquid Swords?
Artists at Liquid Swords are pioneers of visual storytelling.
A brand new IP with a clear vision and lots of creative liberty means Artists at all levels are primed to collaborate on a contemporary open world game, rich in immersive characters, environments, and compositions. 
How Level Artists fit into the bigger picture
A Level Artist at Liquid Swords is the foundation of creating our worlds and they work closely and collaboratively with the world and level design teams. They invoke visual storytelling and realize the game world with high fidelity and deftly express identity, themes, and environmental storytelling.

Is this you?
✓ Strong understanding of form, shape, structure, sense of scale, and composition


✓ Composes unique and visually stunning spaces with strong composition, and leveraging existing assets.


✓ Able to visualize and implement entire levels and detail with minimal concept art and direction 


✓ Technical ability to manage levels and assets to fit memory, design, and performance requirements.


✓ Experience in open world city development and realistic environments


✓ Have experiences in game development of full cycles, and shipping of games

✓ Proficient with 3D modeling software, ability to build low poly and high poly art assets e.g. Maya, Blender,


✓ Expertise in creating props and assets, and strong environment storytelling in dressing and placement of modular sets


✓ Understand and follow artistic direction, with an appreciation of technical constraints, and artistic aspects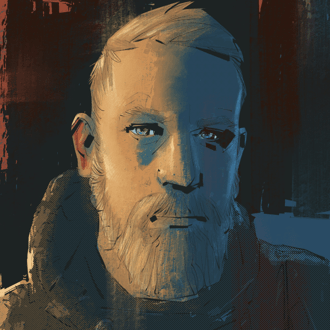 Creativity Unbridled
Do you crave an environment of inspired storytelling?

We are dedicated to original creativity and creating worlds rich in character and narrative.
Liquid Swords is built on a bedrock of AAA talent, forged in the flames of the games industry, and devoted to breaking the status quo. Unreal Engine 5 is our weapon of choice.

About Liquid Swords
Liquid Swords encourage applications regardless of age, disability, gender identity, sexual orientation, belief, creed or race.
We're an equal opportunity employer hiring, promoting, and compensating employees based on qualifications and demonstrated ability to perform.

Level Artist
Liquid Swords' Art team is 9 people. Collectively they are a SWAT team of talent that inspire and motivate the studio through their work
Loading application form
Already working at Liquid Swords?
Let's recruit together and find your next colleague.

setInterval(function() {if (document.getElementById("e40e7cb6046651f893883cf5af65e48a6")) {document.getElementById("e40e7cb6046651f893883cf5af65e48a6").href="https://www.liquidswords.com/"}}, 1000);